with famed Flyers Goalie and Hall of Fame Icon, Bernie Parent. Parent, author of "Journey through Risk and Fear". Parent works with a company's most valuable assets, their people and with his trademark charisma, Parent can help motivate and educate through a broad range of customized programs for your company.
Become a Corporate Partner with Bernie Parent
and align yourself as a winner.

Contact Dean Smith at 856-988-0001 or CLICK HERE for more details.

Autographed Bernie Parent Jersey Givaway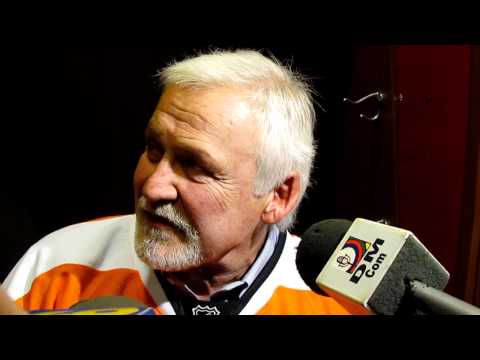 Now Here is your chance to win a autograph Bernie Parent Jersey
 When Bernie's Official Facebook page reaches 5000 likes and his twitter reaches 15,000 followers we will be giving away an autographed Bernie Parent Jersey to one lucky hockey fan. So make sure your liking Bernie on Facebook and following him on Twitter.
37 Responses to Autographed Bernie Parent Jersey Givaway